Zak and His Magic Shoes
7 Dec 2022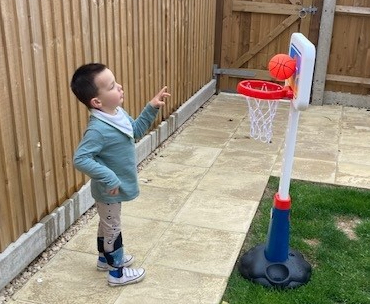 Zak has a special name for his KiddieGAIT® AFOs. He calls them his "magic shoes".
"I'll never forget the day he got them," says his mom, "He was so excited to show his friends at nursery! On his first day he ran out to his best friend and said, 'Look at my magic shoes! I can run now!"
Zak was diagnosed with Cerebral Palsy and doctors did not think he would walk or talk. Read more about how Zak proved them wrong!
Click the link for Zak's story: "My Miracle Boy": The Story of Tasha & Zak - Get Back UP Today