Paralympic Games
17 Sep 2021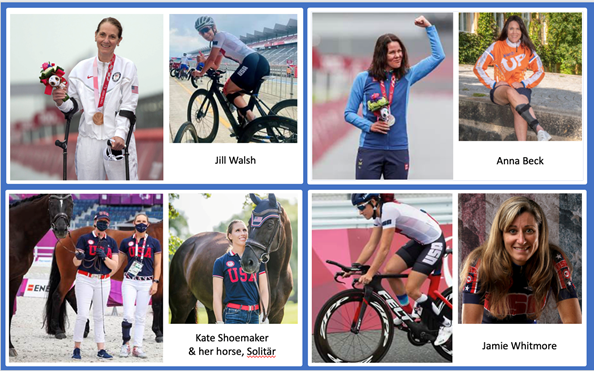 We had two TeamUP Co-Captains reach the podium this year: Jill Walsh of Team USA won Bronze in the Women's T1-2 Road Race, and Anna Beck of Team Sweden won two Silver Medals for her strong performances in the Women's C1-3 Road Race and the C1-3 Time Trial competition. Way to go, ladies!!
Additionally, fellow Allard AFO-wearer Kate Shoemaker of Team USA won a Bronze Medal in Equestrian Team Dressage. Kate is a veterinarian from Florida and this was her first trip to the Paralympics—what a terrific debut!
That's a total medal count of FOUR for Team Allard.
Also representing the USA and Team Allard in Tokyo, with a terrific showing in Women's C3 Paracycling, was TeamUP Co-Captain Jamie Whitmore. While Jamie did not medal this time, we know we have not seen the last of her athletic triumphs and we are so proud to have her representing us all!